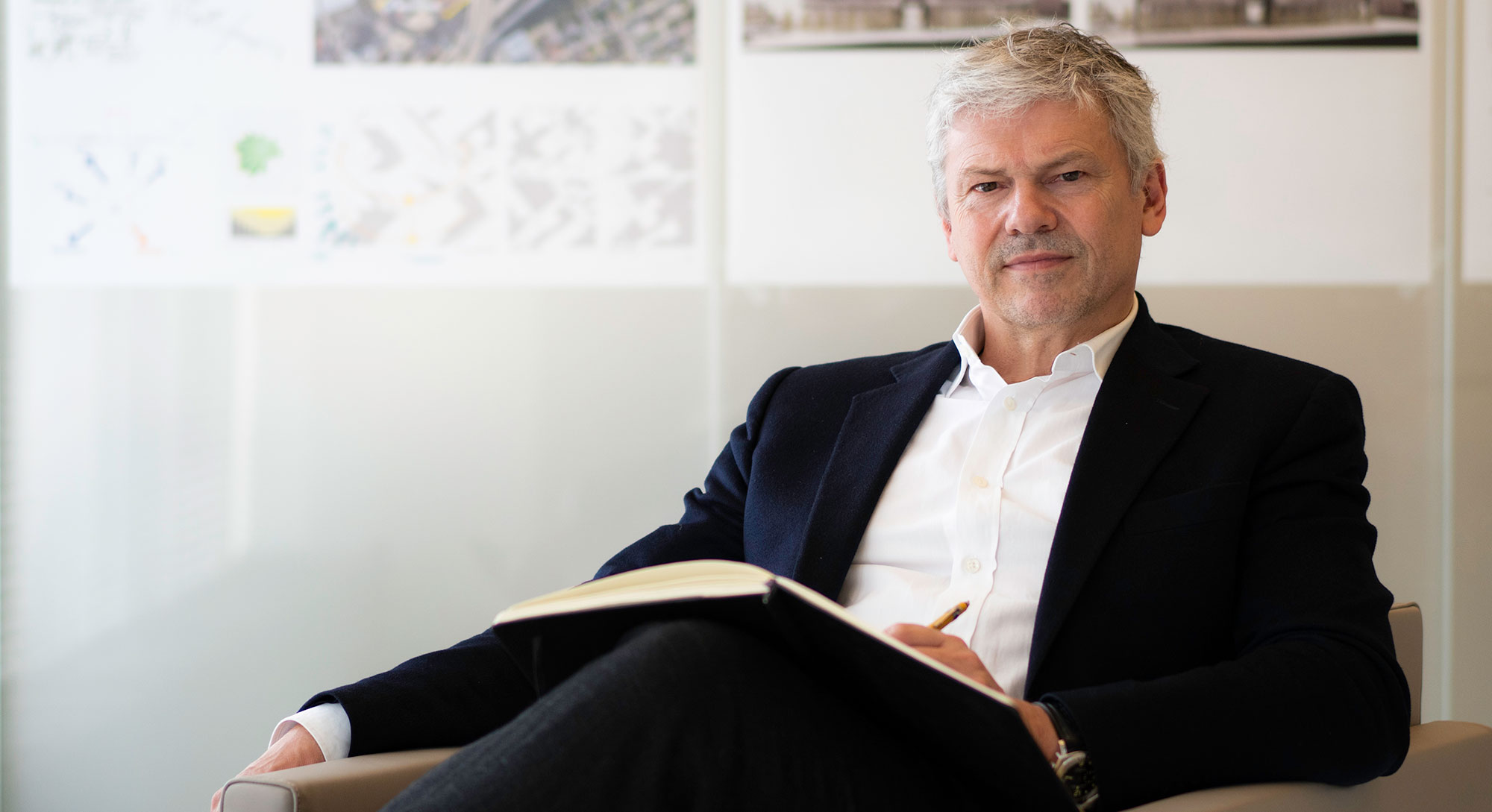 Brandon Haw is President and CEO of Brandon Haw Architecture LLP. Born in London to a family of artists, Brandon grew up in the 60s with a strong connection to the minimalist and conceptual art of the period.
He was educated at the Bartlett School of Architecture and Planning in London and received his Masters degree in Architecture at Princeton University.
Having worked as a drywall contractor and millworker during his studies, Brandon began his professional development as an architect in the New York offices of Skidmore Owings and Merrill, working on a number of commercial high-rise developments in Manhattan. Returning to London In 1987, he spent the following 26 years in the office of Lord Norman Foster where he became a Director and Senior Partner. During his tenure, he was responsible for numerous high-profile international projects ranging from large master planning initiatives to major corporate headquarters buildings including the Commerzbank Headquarters in Frankfurt, HSBC World Headquarters in London, the World Trade Center competition, the Hearst Tower in New York and the Faena House residential project in Miami, among many others. In 2010, he moved back to the US to run the New York offices of Foster + Partners before setting up his own eponymous design studio in 2014.
Under his leadership, the studio now has a wide range of projects in the U.S. and Latin America, from institutional and commercial buildings to residential developments, hotels, master plans, yachts and interior design projects as well as a line of contract furniture in development.
Brandon has lectured internationally on the topic of cities and urbanism in Brazil, Peru, India, Argentina, Mexico, Chile and Colombia, as well as the USA.